CF-NSY Stinson 108-1 Voyager (c/n 108-437)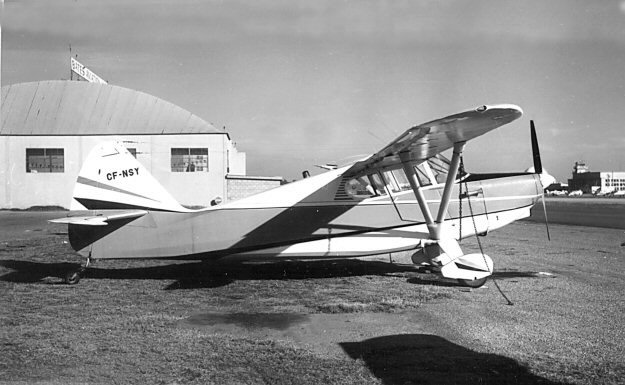 Hawthorne Airport received a fair number of "overseas" visitors. Well, one doesn't have to cross
a sea to get to Canada from Southern California, but, whatever, several CF- registered machines
visited from time to time. This early 108 had probably been purchased locally and was getting
ready to fly north when this shot was taken in 1962..