CF-MPG Grumman G-21A Goose (c/n B77)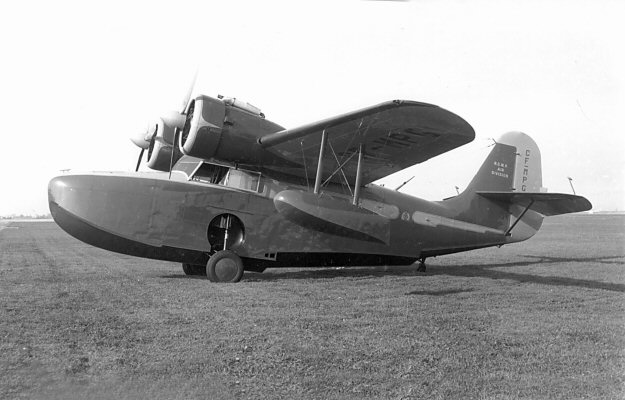 "The Mounties always get their man"...........even when they are flying a Goose. This aircraft was
a built for a US Navy contract as a JRF-5 with BuAer serial 37824 (which number the Canadian
DOT used as the c/n). It went to the RCAF as 391 and was then to have been civilianized as
CF-BFS but went to the Royal Canadian Mounted Police fleet as CF-MPG instead. Thiis shot
was taken at Vancouver in 1960.