CF-LCG Cessna 180 (c/n 50549)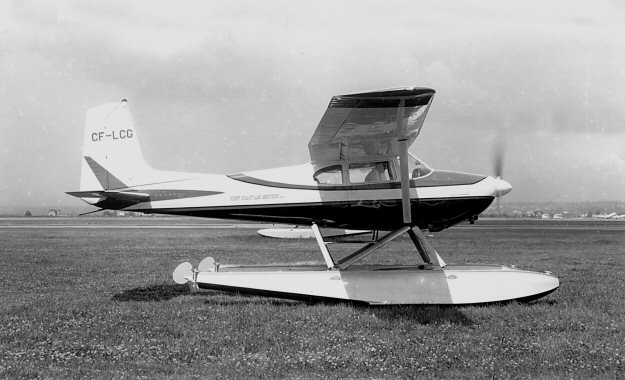 Another of West Coast Air Services floatplane Cessnas. Most floatplanes were mobile on land
through the use of their portable dollies. It was possible (and common) to take off using the dolly,
which would then fall away after the aircraft became airborne. I believe that this one was preparing
to do just that, and I remember wondering, at the time, who retrieved the dolly!. Clearly it would
have to be cleared off the active runway pronto. Possibly, though, these take offs were achieved
on the grass.