CF-KXX Bellanca 14-13-2 Cruisair Senior (c/n 1185)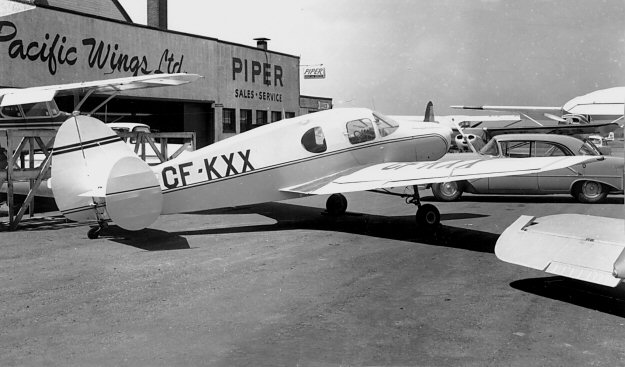 Hidden away among the seaplanes one day at Sea Island was this pert little Bellanca. This
may have been a Northern Aircraft built machine, since Bellanca sold the rights in 1956. It
was owned by Radio Station CJDC of Dawson Creek (now the CBC affiliate).