CF-KXU Cessna 150 (c/n 17253)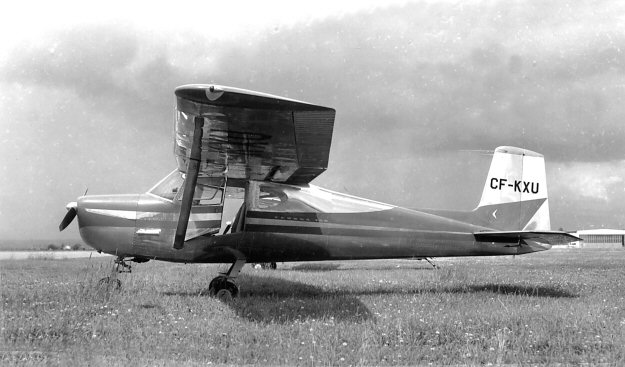 This was one of the first Cessna 150s on the Canadian civil register. After production of the
models 120 and 140 had terminated in 1950, Cessna did not offer a two seat training type
aircraft in its line up until the 150 was introduced in 1958. By the 1960s the design had been
modernized to include a stepped down rear fuselage allowing a rear window and a swept fin
and rudder. This early version has neither. The above image is, in fact, the first on my web
site to depict a Cessna 150 since it was deemed too 'modern' to be uncluded in my 'Classic'
selection, and they were rare in Australia and New Zealand before the 1960s. This machine,
seen at Vancouver in 1960 was owned by West Coast Air Services.