CF-KXH Cessna 180B (c/n 50361)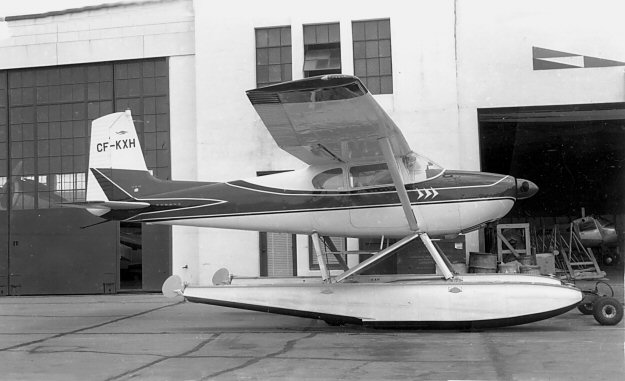 The Cessna 180 series certainly made up into a nice looking floatplane. These floats have
enough side area aft of the c of g to obviate the necessity for additional fin appendages.
This one was brand new when I took this shot at Vancouver in 1959.