CF-KGS Bell 47G2 (c/n 2182)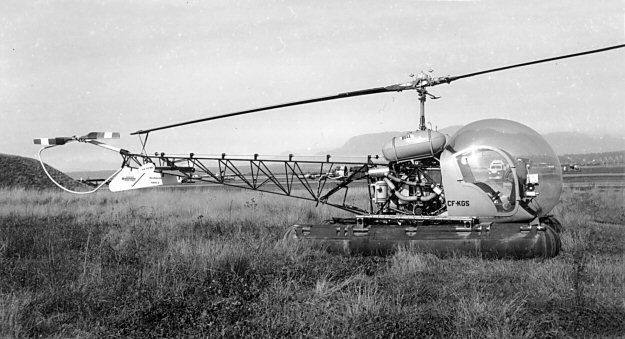 This chopper, along with the next entry -KGT were part of the vast Okanagan Hel;icopters fleet.
Okanagan Air Services had moved to Vancouver in 1949 from the valley of that name and was
renamed Okanagan Helicopters Ltd. By 1954, it was the largest commercial helicopter operator
in the world. It graduated from crop spraying to supporting such large building projects as hydro
electric dam construction and the transporting of materials for the huge Aluminum Company of
Canada smelter at Kemano.