CF-JYA Cessna 172 (c/n 36069)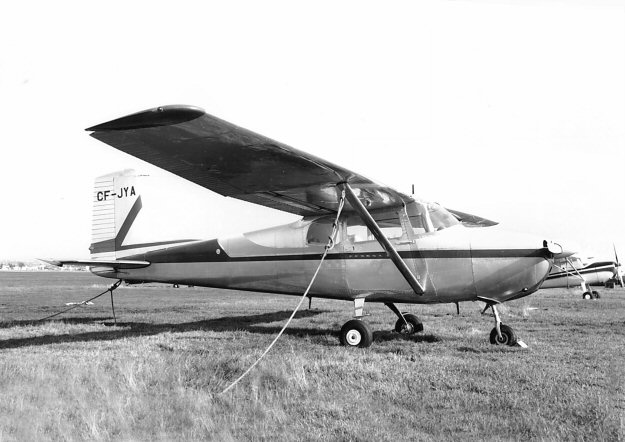 I could probably re-print this negative to achieve better contrast between the all metal of the fin
and cowling and sky. Being "just another Cessna..." I am not going to bother. Unless, of course,
some ex-owner desperately needs a print..... Anyway, this 1957 model wearing standard Cessna
livery was owned by Norman Hill of St. John BC when this shot was taken in 1961. Canadian
registrations were allocated in batches, and just about all the -JY- series was BC based.