CF-IID Cessna 170B (c/n 26734)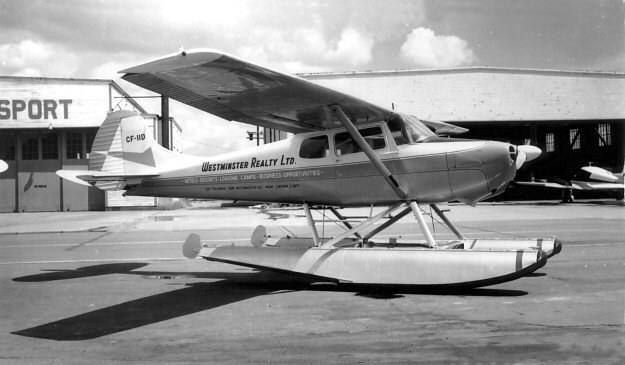 When I first retired I took out a realtors license. I certainly never did well enough to run Cessna on
floats! Clearly Westminster Realty did up in Vancouver. It makes sense, though, if you think about
it: "So, Mr. Trebeck, you want to see that property up on Nimpo Lake? - No problem. Just jump
in the Cessna and we'll go take a look!" This machine was later sold, incidentally, to BC Airlines.