CF-HRJ Beech C-35 Bonanza (c/n D2742)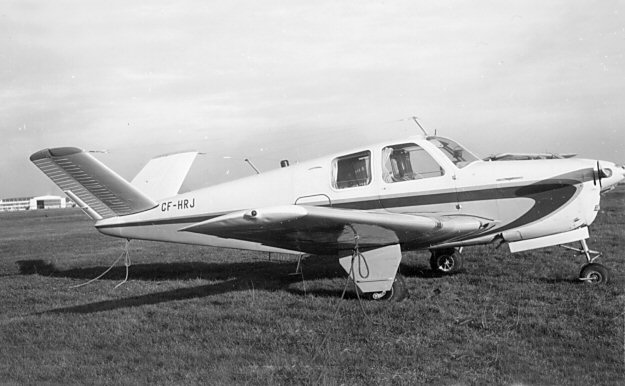 When I first thought to put my 'Classics' selection on the web site the thought crossed my mind that
I might do it exclusively with Canadian registered aircraft. After all, the 1930s, 40s and 50s CF- civil
register represents a microcosm of the US civil aircraft industry. I was actually short a few models,
so finally decided to put the section where it belongs, i.e. with the NC registered aircraft. Anyway,
this nice C-35 Bonanza carries bone fide 1951 Beech livery. The above image is courtesy of the
Jennifer Gradidge collection.