CF-HPU Grumman G-73 Mallard (c/n J-9)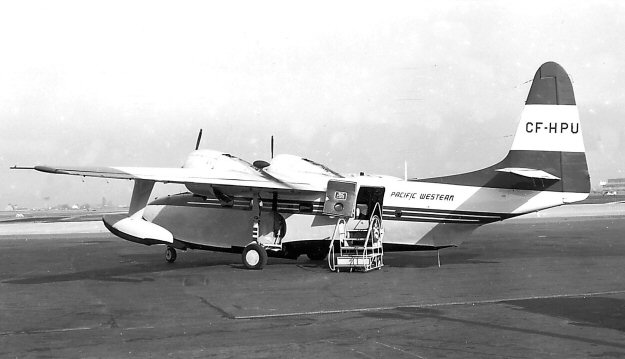 Very few of the 59 Grumman Mallards built in 1947-50 were used by airlines. Most were either
"aerial yatchs" for the wealthy, or corporate executive ships. This aircraft was originally built
as N2946 and acquired by Pacific Western in 1960. I believe this aircraft is still flying in the
US as N609SS.