CF-HGN Aeronca 11AC Chief (c/n 11AC-1261)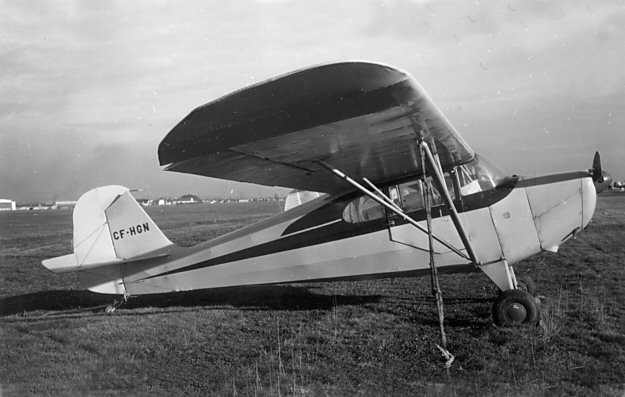 The Aeronca Chief was a complementary aircraft to the diminutive Champion, although the
latter was built in far larger quantities. Main difference was the side by side seating of the Chief.
Lots of parts (wings, tail, undercarriage, cowling, etc.) were actually interchangable with the
Champion. This aircraft is still on the current US Civil Register as N9622S, registered in
Wilmington, Delaware, although that may be a corporate lock box address of convenience.
Since the CF-H series was not issued until the mid 1950s, this aircraft probably came from
the US register in the first place.