CF-FJW Stinson 108-2 Voyager (c/n 108-2705)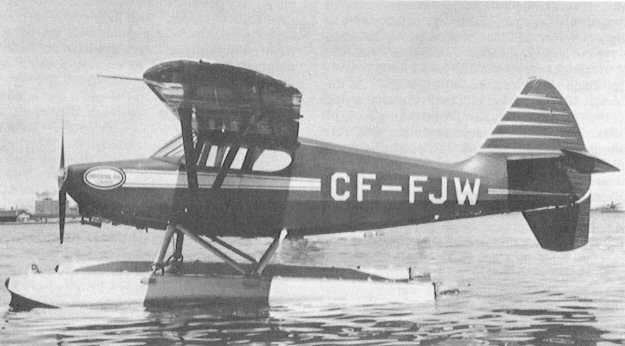 This Stinson was imported into Canada in 1948 for the Imperial Oil Company of Toronto.
Like many of its ilk it spent a good deal of its career on floats. Note large counter-
balancing ventral fin. It was inactive on the register by the early 1960s.