CF-FAA Noorduyn Norseman IV (c/n 281)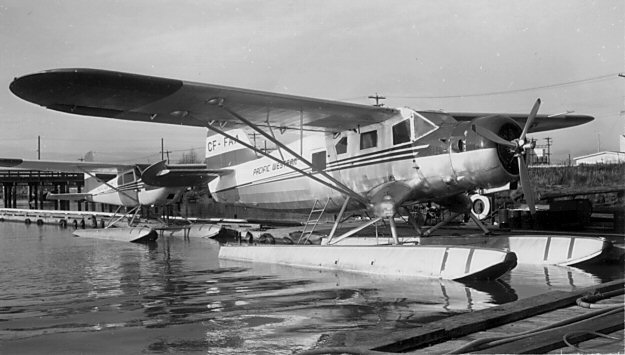 Another of Pacific Western's Norseman at Sea Island, Vancouver. CF-FAA was an ex USAAF
UC-64A, serial number 43-5290. It was purchased from War Assets by the Eldorado Mining and
Refining Co Ltd in 1946. Queen Charlotte Airlines acquired it in bad shape in 1951 and did a
complete restoration on it. When that airline was taken over by Pacific Western, the asset in the
form of CF-FAA was absorbed by PWA. It was later sold to the Uranium Corporation, also of
Vancouver, BC. In 1960 it was exported to Chile, becoming CC-CSD. I might, again, be
tempted to trade minor body parts for an illustration of it so registered.