CF-EAS Fleet 80 Canuck (c/n 137)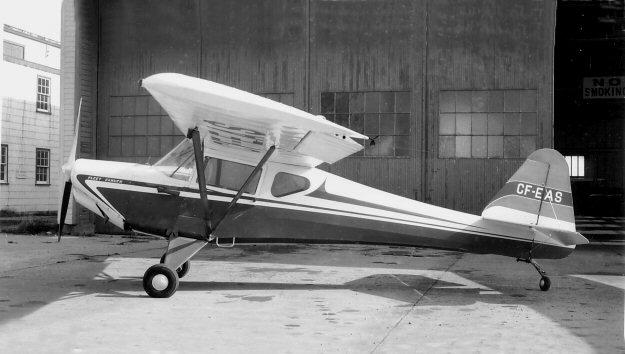 This is the same image I use in my 'Classic' aircraft selection (in the US N,NC,NX etc section).
It was taken at Vancouver's Sea Island Airport in the summer of 1960. Some 200 of these nice
looking 2 seaters were built before Fleet, like so many of its contemporary US manufacturers,
found itself in serious financial difficulties in 1948. As a result the design and production rights
were sold to Leavens Brothers in Toronto. They built 26 more model 80s before even that, too,
proved to be economically unviable. Hence another classic aircraft model bit the dust. However,
as a testament to the design, some 25% of all those built are still airworthy today.