CF-DJS de Havilland DHC-1 Chipmunk (c/n 6)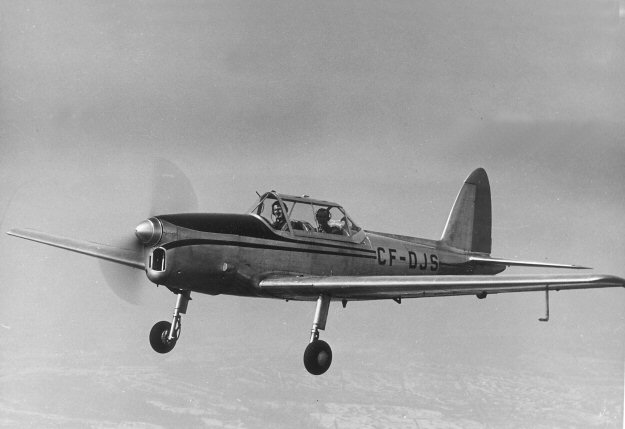 Another de Havilland of Canada photograph, this one dated 12 March 1947. Six Chipmunks
were shipped to the parent company in the UK (c/ns 1,10,11,18,19 and 20). CF-DJS was not
one of them. This machine was owned by DHC when this shot was taken but was then sold to
a Dalton Shaw of Orillia, Ontario. Incredibly, it is still owned by the same family.