CF-DFN Aeronca 7AC Chapion (c/n 7AC-1894)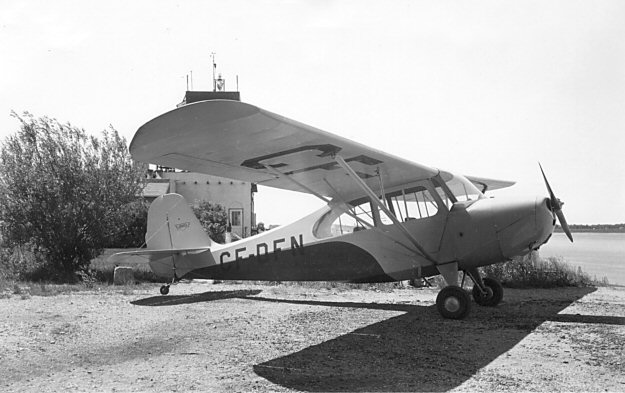 Most Aeronca Champions were cream on top with an orange lower fuselage splash.
However, I have seen some blue fuselage splashes and even, if I recall, a green one.
Whatever the combo on this one, clearly the black registration did not contrast enough.
I wonder if they

all

came in this way and the regos were transferred to the tail (a la
CF-DFM) later? This shot is by Leo J. Kohn. CF-DFN was operated by the
Winnipeg Flying Club at the time.