CF-DFC Boeing Stearman A75N1 Kaydet (c/n 75-4895)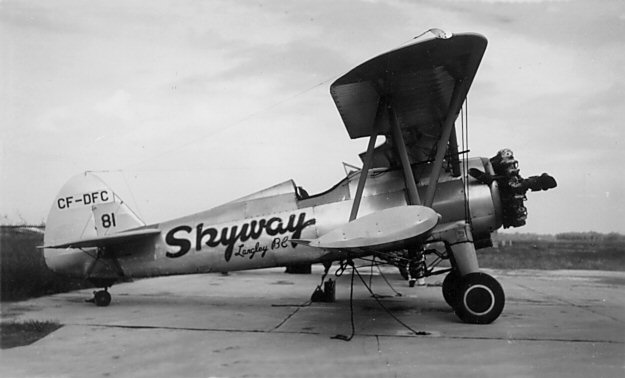 Here's a nice study of a Stearman by Brian Baker. This aircraft was one of a crop dusting team
based in Langley, BC in the 1950s. Skyway Air Services Ltd had not only its agricultural business
but also ran a flying school (with seaplane operations at Fort Langley) and later got into the aerial
forest fire fighting business. This latter moved to Abbotsford when it got too big for Langley.