CF-DED Fleet 80 Canuck (c/n 15)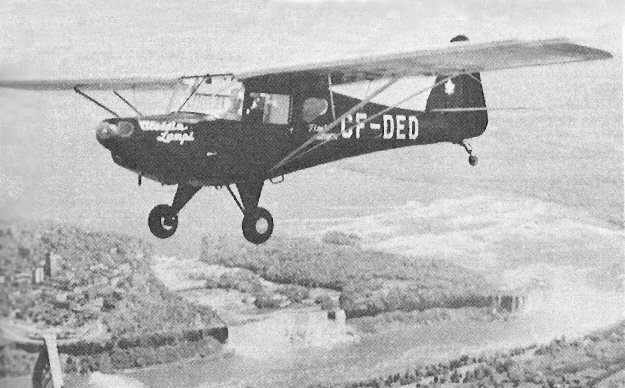 CF-DED, seen here from a magazine article, was an early production model Canuck registered
in the late 1940s to Mr. E. Dale, dba Air Dale, based in Sault Ste Marie, Ontario. It was in the
same ownership as late as 1962. Titling on the nose says "Alladin's Lamps".
Some 225 Canucks were built between 1945 and 1947. Well over fifty of them are still flying.