CF-DCE Bellanca 31-55A Skyrocket (c/n 3)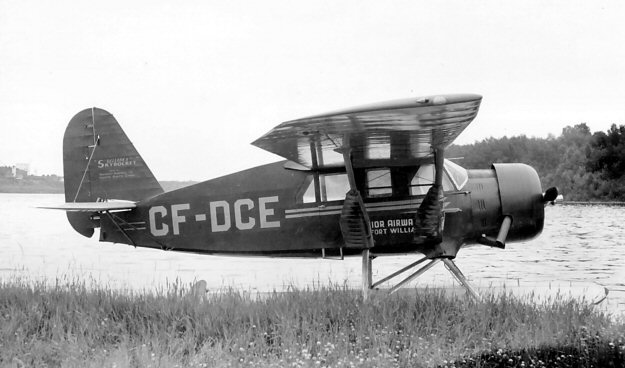 Well, it doesn't

look

like a Skyrocket, but nevertheless that's what these Bellancas were called.
Originally developed from the Bellanca Pacemaker in 1930, a small number (13) of so-called
Senior Skyrockets was built after WW II by Northwest Industries of Edmonton. CF-DCE,
operated by Superior Airways of Fort William was one of them. This nice shot is by Leo
J. Kohn, taken at Fort William in the early 1950s.