CF-CYA de Havilland Canada DHC-1B-2-3S Chipmunk T. Mk 2 (c/n 131-169)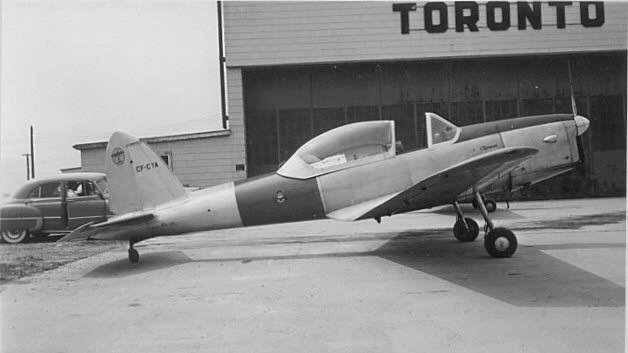 This image is from the Leo J. Kohn collection. It was taken at Toronto in the early 1950s when
the Chipmunk was on loan from the RCAF to the Royal Canadian Flying Club there. In 1976
it was sold to D.H. Ball of Kamploops, BC. It had several subsequent owners and was registered
C-FCYA when it was removed from the Canadian register under the ownership of Bradley Dallas
of Innisfail, Alberta in 1988 and sold in the US as N507ZQ. It then became N950CK registered
in Florida, and finally N950DH. It is still current and registered to William R. Laidlaw of Nevada
City, California.