CF-CXJ de Havilland Canada DHC-1B- 2-3S Chipmunk T. Mk 2 (c/n 114-152)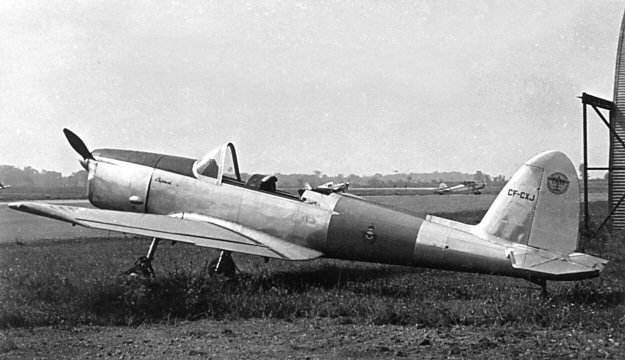 This RCAF-owned Chipmunk was on loan to the Royal Canadian Flying Club in Montreal when
this photograph was taken by the late Peter R. Keating at Cartierville in 1953. Without the bubble
canopy, and minus the undercarriage leg fairings, this machine does not have a typical 'Chipmunk'
look about it. Like many others of its ilk, it is sporting a military-style yellow band around the rear
fuselage - this one with the Flying Club badge in the middle. It was around long enough to have its
registration changed to C-FCXJ, and was then sold south of the border as N88BA.