CF-CXE de Havilland Canada DHC-1B-2-3S Chipmunk T. Mk 2 (c/n 105-143)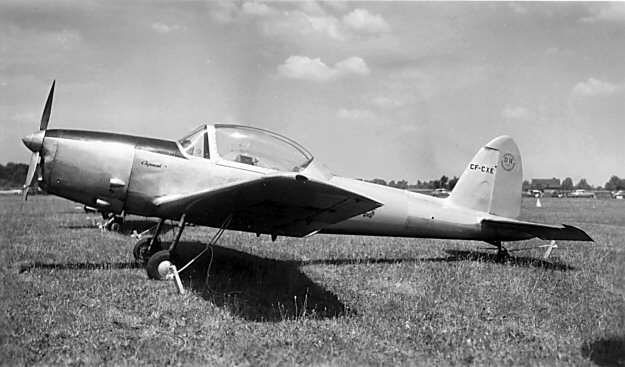 The CF-CX- and CF-CY- series was allocated to a batch of bubble-canopied, Canadian built
DHC-1Bs which were purchased by the RCAF and loaned to Royal Canadian Flying Clubs for
refresher training of service pilots. From c/n 63 DHC adopted a double c/n series to denote a
standard model with GM 145 engine which has caused identity problems ever since - the RCAF
called the suffix series ' the RCAF number' at one time. Hence 63-101 goes through to 217-255.
CF-CXE was on loan to the Windsor (Ontario) Flying Club when photographed by Brian Baker
back in the early 1950s. It was released to private ownership in British Columbia in the mid 1970s,
and was last noted on the register in 1981.