CF-CVK Fairchild M62A Cornell (c/n 1068)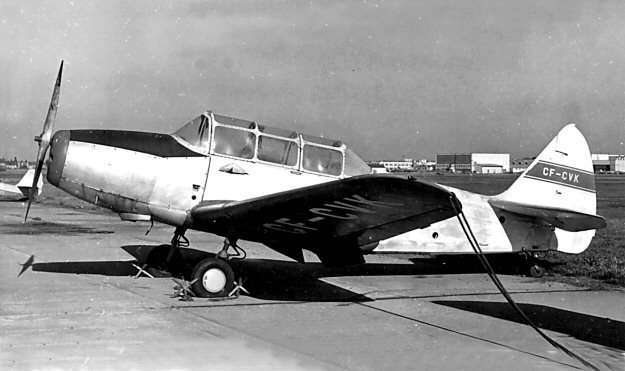 This Cornell was operated by the Montreal Flying Club. Peter Keating took this shot at Montreal
in 1952. It is the same image which I am using as the PT-26A example in my U.S. Ex-Military
selection. CF-CVK was a Fleet built example, delivered to the RCAF as FV700 in September
of 1944, and civilianized in 1947.