CF-CUW Convair 240-3 (c/n 95)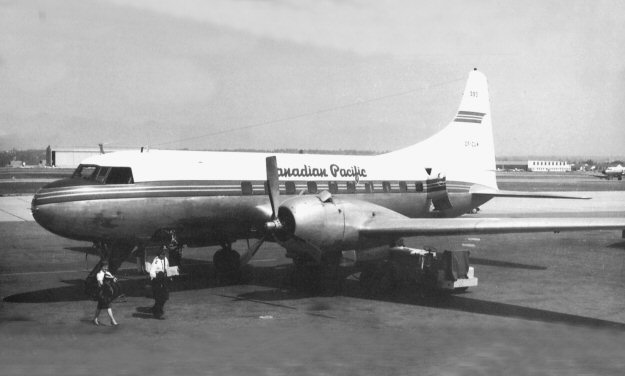 My own print of this Canadian Pacific Airlines image is poor to start with. It is a common print.
and so perhaps a perhaps a viewer can scan me a clearer copy? In 1953, to augment their
trusty DC-3s, CPAL acquired a modest fleet of Convair 240s from Continental Airlines. This
particular one was ex N90846 and it served the airline well until 1963 when it was sold off to
Japan's TOA Airways as JA-5118. It was subsequently scrapped in 1968.