CF-CTV Fairchild M62A3 Cornell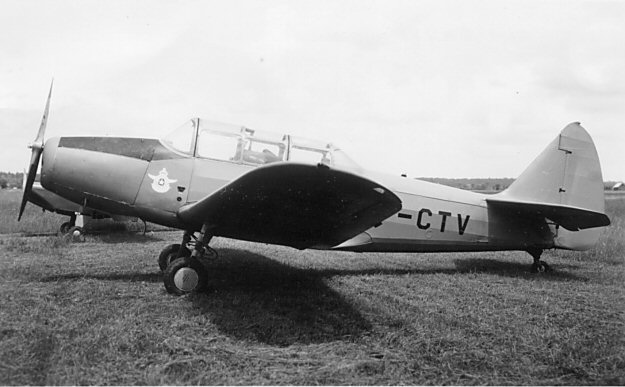 A large number of ex RCAF Cornells found their way onto the Canadian civil register after
WW II. They were ideal instructional machines for aero clubs. This aircraft was formerly
FV721 with the Empire Air Training Scheme and bears the badge of the Montreal Flying Club.