CF-CRY Douglas DC-3CS1C3G (c/n 20592)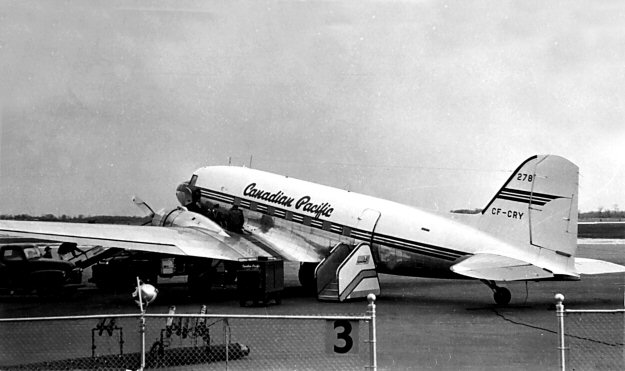 At the gate at Vancouver, late 1950s. The CPAL DC-3s have been white topped by now.
CF-CRY was a fairly late model (as DC-3s go) being first delivered as C-47A-90-DK
43-16126 in 1944. It was civilianized for CPAL in 1946. In the 1950s it was sold to the
Portuguese colonial airline DTA in Angola as CR-LCY, and was re-registered D2-LCY
when that African nation gained independence. The DC-3 was withdrawn from use in
Luanda in 1975.