CF-CRG Avro Anson V (c/n MDF.180)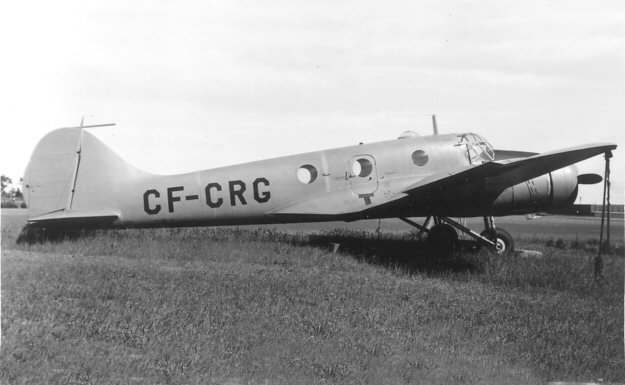 The CF-CR- series were originally all allocated to Canadian Paciific. It is reasonable to assume,
therefore, that this aircraft flew for that outfit at one time or another. CF-CRG was ex RCAF
12084 and was registered to Central Aircraft Ltd of Winnipeg at the time that the late Peter R.
Keating took this photograph in the late 1940s.