CF-CPP Canadair C-4-1 North Star (c/n 150)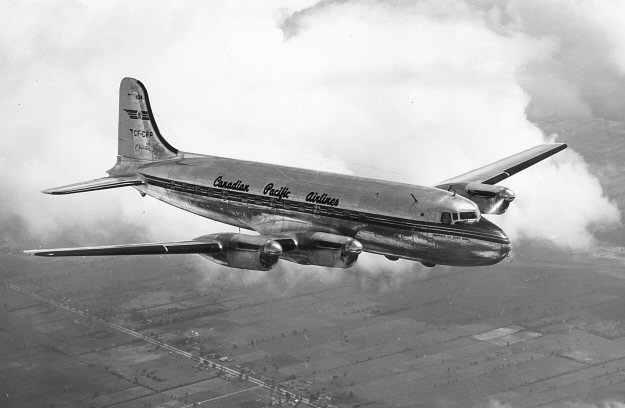 The two photographs (above and below) were obtained from Canadair Limited and depict the
last of CPAL's Canadair Fours. This aircraft was named "Empress of Hong Kong". Like CF-CPP
it served with CPAL from its delivery in 1949 until January of 1952 when it was sold to Trans
Canada Airlines as CF-TFW. On 8 April 1954 this aircraft was on a flight to Vancouver and had
been cleared on an IFR flightplan flying at 6000 feet on Green Airway 1 between Winnipeg and
Calgary. At 09:57 an RCAF Harvard Mk. II (serial number 3309) took off from RCAF Station
Moose Jaw for a navigation cross-country exercise. The Harvard was climbing to 9000 feet,
crossed the Airway at 6000 feet and collided with the C-4-1 . A large portion of the wreckage fell
on a house which was destroyed by fire, killing the only occupant. The Harvard pilot and all 35
occupants of the North Star were also killed.