CF-CPJ Canadair C-4-1 North Star (c/n 149)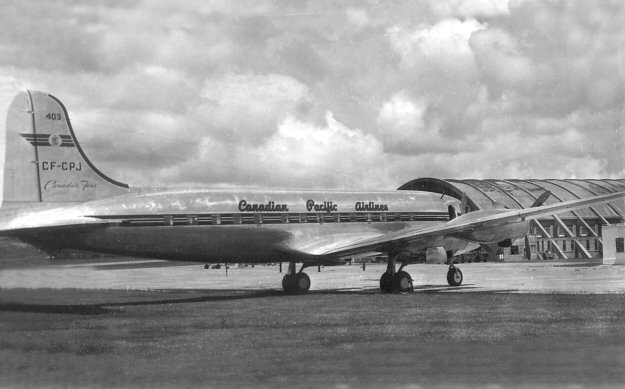 This Merlin powered derivative of the Douglas DC-4 was known by several different non
de plumes. Originally built by Canadair at Cartierville, Montreal, for the Royal Canadian
Air Force they were known as the DC-4M1 and -M2. Civilian versions were accorded
the title Canadair Four. As flown by Trans Canada they were known as the

North Star

, whilst
in BOAC service were named

Argonaut

. Canadian Pacific only had four of them, but their
introduction did permit that carrier to begin trans-Pacific overseas services. CF-CPJ was
their third and was named "Empress of Auckland". It was flown by the airline from 1949 until
1952 when it was sold to TCA as CF-TFV. It wound up in Venezuela as YV-C-LBT and
was broken up in 1962.