CF-CPE Lockheed 18-56 Lodestar (c/n 2489)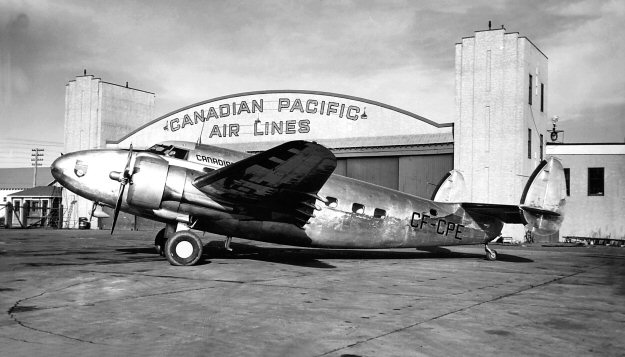 This aircraft was an ex USAAF C-60A, 42-56016, civilianized in 1946 for CPAL. Here it is
seen in gleaming all metal shortly after conversion. It was sold in the US in 1950s as N67987.
It was later converted to a Learstar as N19L and at some point in time exported to Boliivia
as CP-1024. It was written off on 3 March 1974 at Normandia in Boliivia when the pilot had
to carry out a forced landing due to an uncontrollable fire in the number 2 engine, 20 minutes after
takeoff. A safe landing was made, but the aircraft burned out.