CF-CPC Lockheed 14-H2 Super Electra (c/n 1503 )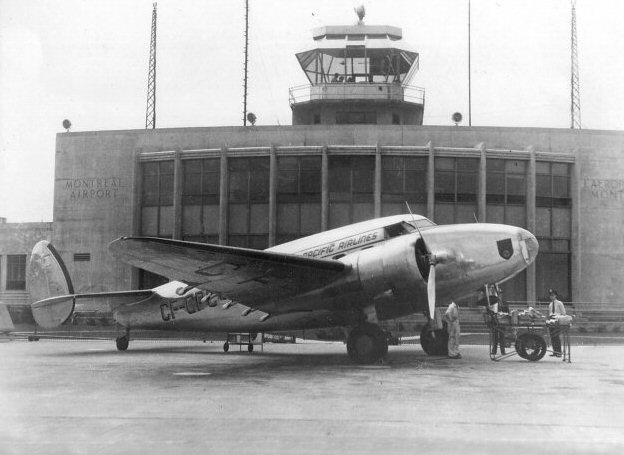 This rare shot shows a Lockheed 14 in CPAL markings outside the Montreal Airport
terminal in the mid-1940s. This machine was formerly TCA's CF-TCR, and one of a
fleet of some 16 which that airline originally operated in the 1940s and 50s.. It was
probably the only Lockheed 14 operated by CPAL. It was repatriated back to the US
in 1946 as NC41815. It is believed to have been written off in a crash at West Point,
Indiana in 1951.