CF-BZS Cessna T-50 Crane (c/n 1141)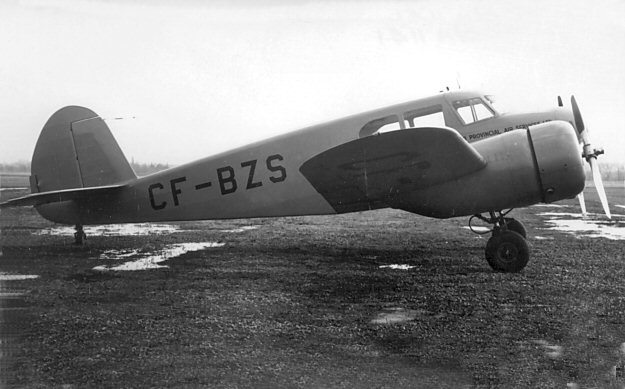 A Leo J. Kohn photograph of an Inter Provincial Air Services, ex RCAF Crane (7698) at Winnipeg.
Circa 1946. Before being acquired by Inter Provincial it was briefly owned by Algoma Air Transport
of South Porcuping, Ont. By 1950 it was owned by W.B. Easton of Malton, Ont and was withdrawn
from use in 1951.