CF-BZM Noorduyn Norseman IV (c/n 5)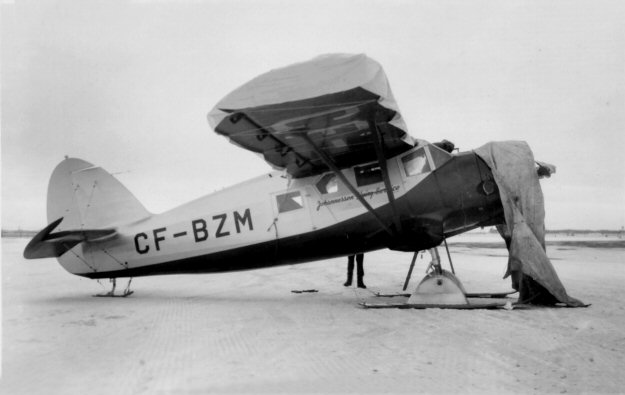 This Norseman was owned by Johannesson Flying Service when this shot from the Leo J. John
collection was made at Winnipeg in the late 1940s. It was a formerly CF-BAM, a pre-war
Norseman III which had been fitted with a more powerful Pratt & Whitney Wasp S3H-1 in 1937
making it a Mark IV. Impressed during the war as RCAF 694, it was civilianized in 1946 as
CF-BZM. It was purchased by Parson's Airways of Kenora, Ontario in 1952.

It crashed in
1958 as a result of a mid-air collision with Ontario Central Airlines Norseman CF-IRH. It seems
both aircraft were approaching to land when one descended onto the other.

CF-BZM was written
off although CF-IRH was later repaired.