CF-BZK Stinson HW-75 (c/n 7081)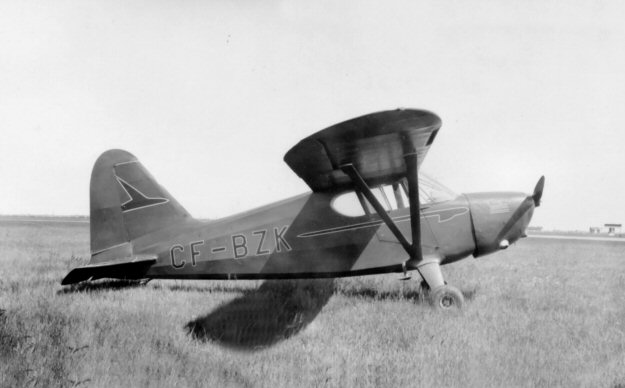 This shot depicts another of Graffo Flying services chubby Stinsons. It was taken at Winnipeg
by Leo J. Kohn in the late 1940s. This machine was formerly NC22505 and came into Canada
in 1940, and was to have been registered CF-BSX although those markings were ntu, since it was
immediately impressed into service with the RCAF. After WW II it was acquired by the Winnipeg
Flying Club. C. Graffo purchased it in 1946 and in 1955 it went to a private owner in Riverton,
Manitoba. It struck a rock upon landing at Sylvan, Manitoba on 9 May 1956, overturned and
was written off.