CF-BUJ Piper L-4 Grasshopper (c/n 2359A)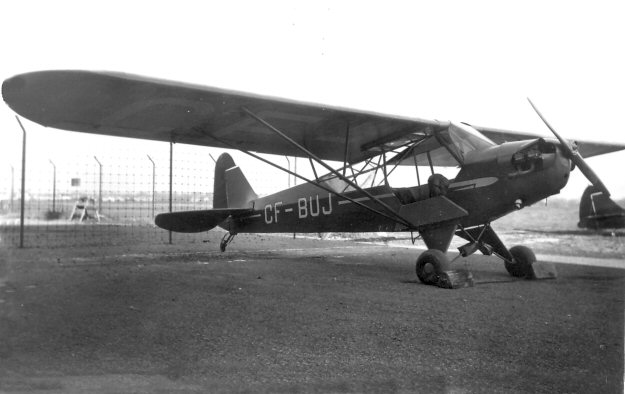 The Canadian DOT describe this aircraft as a Piper J-3C65. Clearly, however, it is an L-4 of'
some variety. (Probably an L-4J). Also, the c/n given is non-standard. The late Peter Keating
took this shot at Windsor in the early 1950s when CF-BUJ was owned by the Windsor Flying Club.