CF-BTR Aeronca 65CA Chief (c/n L-11000)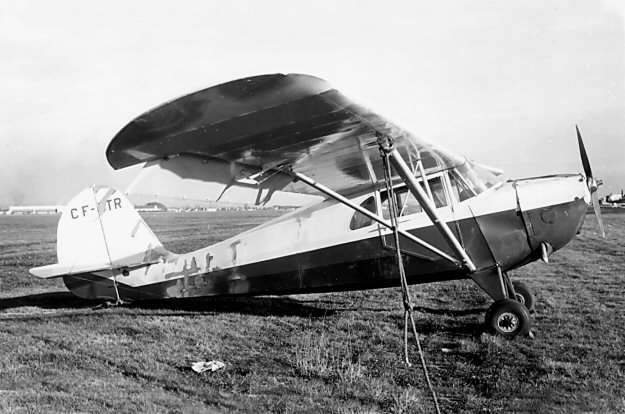 This Aeronca is either badly mud splattered or has been through a hail storm. I can't determine
which. In any case, other than that it looked to be in fairly good shape. Having said that, it had
disappeared from the register by the 1960s.