CF-BPD de Havilland D.H.90 Dragonfly (c/n 7538)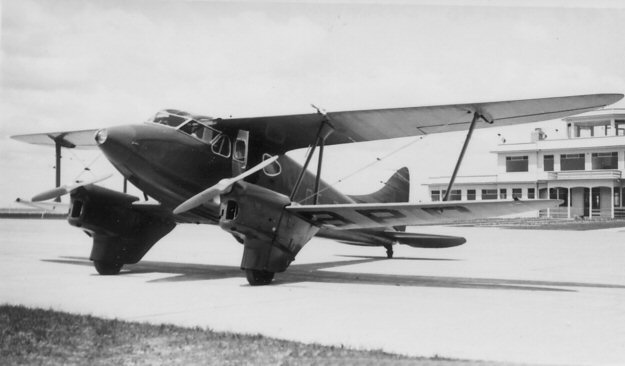 Only a half dozen or so Dragonflys were ever registered in Canada. By far the largest user was
the Royal Canadian Mounted Police who seemed to like them. This example was, in fact, a
former RCMP machine, being previously registered CF-MPD. They were not a very robust
design and had a tendency to ground loop, which is exactly what happened to this one at Winnipeg
in April of 1945, causing it to be withdrawn from use. Like other types operated in Canada, this
Dragonfly had an extended dorsal fin to handle the fitting of floats as required. Canadian contributor
Ross Herrington indicates that this machine was owned by Ginger Coote Airways for a while in the
1940s. (It was probably on floats at that time).