CF-BOM Piper J-4A Cub Coupe (c/n 4-1207)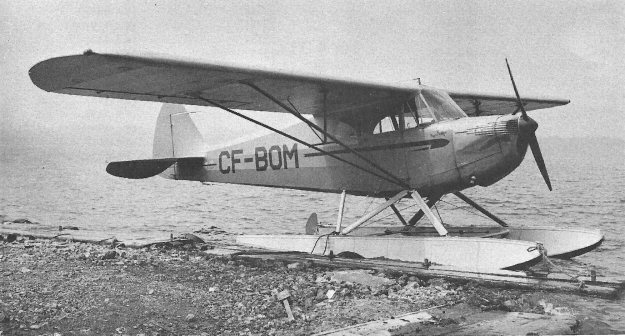 This nice shot was by the late Peter R. Keating at Montreal in the early 1950s. The J-4 was
a side-by-side seating J-3 and, as such, had a rather pudgy appearance. The painting of the
underwing registration wrapping around the leading edge is odd.