CF-BNU de Havilland D.H.104 Dove (c/n 04001)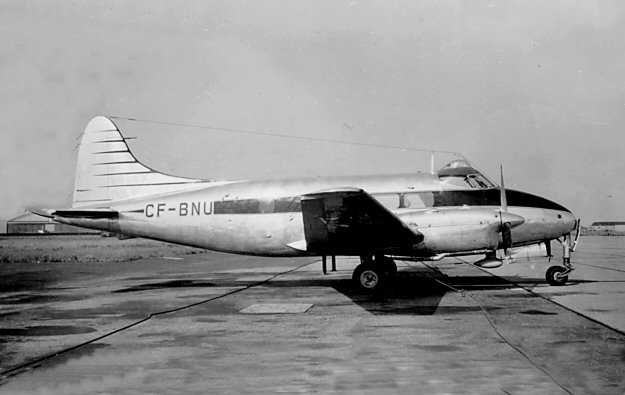 CF-BNU was the first production Dove (following the two prototypes G-AGPJ and
G-AGUC). It went to de Havilland's of Canada as a demonstrator and was later sold
to Imperial Oil Co. In the event, far more Doves were sold south of the border in the
US than they were in Canada, where the type did not find universal acceptance, due
probably, to not being robust enough for the harsh Canadian winter operating conditions.
This machine itself wound up in the US as N73795 although returned to the UK in 1961
as G-ARGN.