CF-BND de Havilland D.H.89A Dragon Rapide (c/n 6375)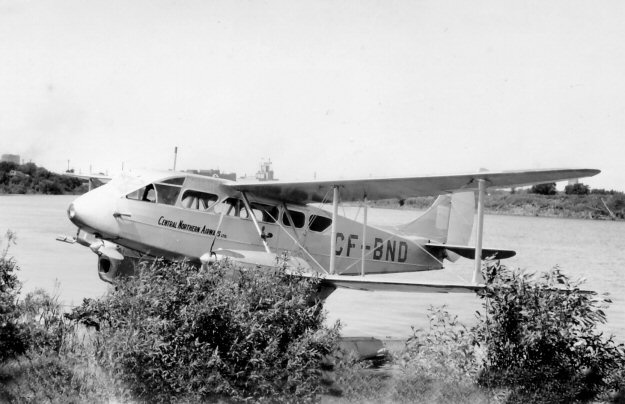 In Canada they put virtually everything on floats, although the pontoons are pretty well
hidden by the bushes in this Leo K. John shot of the mid 1940s. However, this image
of a Central Northern Airways Rapide does illustrate well the dorsal fin added to compensate
for the side area of the floats. Shortly after this photograph was taken CF-BND was sold
to Queen Charlotte Airlines in B.C. and shortly after that (29 July 1949) it was written off
in a crash landing into trees on Digby Island, B.C. It had just taken off from Prince Rupert
and, unbeknowst to the crew, the fuel had been siphoned off by thieves during the previous
night . Hopefully the criminals were apprehended. Canadian contributor Ross Herrington
indicates that the above shot was taken at the Brandon Avenue base in Winnipeg around
1947 or '48.