CF-BIX Piper J3F-50 (c/n 2370)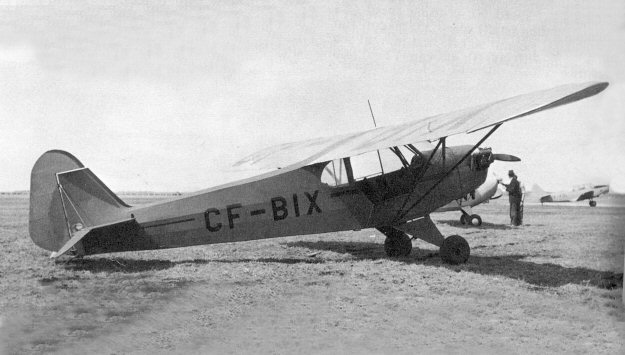 A Cub with a Franklin engine. The Franklin Company, which had been building motor cars, decided
to enter the light aircraft market. Their diminutive 4 cyl. Franklin 50 h.p. engine was an instant success
and many hundreds of Pipers were built around it. Power was later increased to 65 h.p.and the
J3F-65 was supplied to the Army Air Corps as the L-4D. Note Cornell taxiing at right in this image.
The above image was acquired from Peter Bowers in the 1940s.