CF-BAE Grumman G-21A Goose (c/n B-76)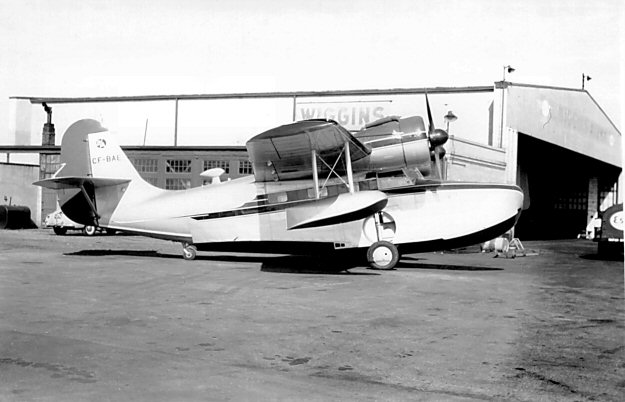 Most of the CF-BA- series (although not all) were alloted to the British American Oil Company.
This Goose was an ex-USN JRF-5 (BuAer 37823) which had gone to the RCAF as 392. it
was civilianized in 1947 as CF-FEM. British American acquired it in 1948 and re-registered
it CF-BAE. In 1985 it was sold in the US as N93GS. In 1994 it was stationed on the Isle
of Islay in Argyll, Scotland as "Caribbean Clipper" (still as N93GS).