CF-AYH B.A. Eagle II (c/n 134)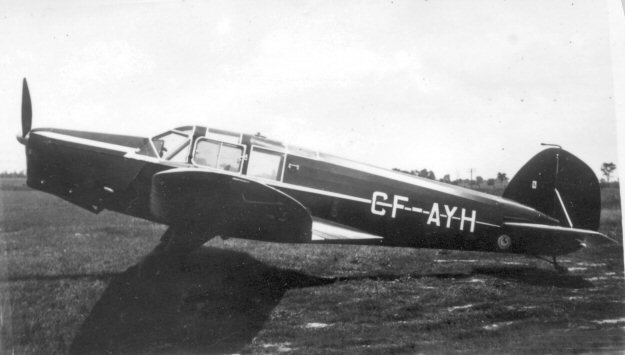 Originally imported in 1936 to G.V. Priestley of Toronto. Sold to J.P. George of Winnipeg
in 1942. I suspect that Canada did not do a lot of "impressing into service" during WW II
since there were plenty of training aircraft available? After the hostilities it went to O.R.
Hallock of Minstrel Island, B.C. It ground looped in August of 1948 at Lethbridge. The
crash report indicates the owner "disappeared".