Bellanca 66-70 Aircruiser CF-AWR (c/n 719)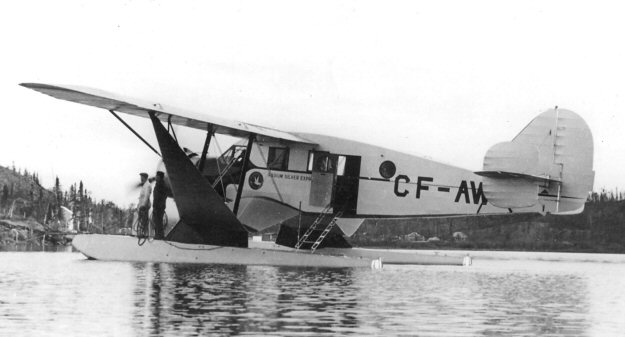 Bellanca produced sturdy "bush" type aircraft and hence found a ready market among the operators
of Northern Canada. This machine was purchased by Mackenzie Air Services in 1935. The company
was formed in 1932 by Leigh Britnell to provide service from Edmonton to the mines at Great Bear
Lake. It was still operating within the Canadian Pacific Airlines schedules into the 1940s with the slogan
"Radium Silver Express" under the cabin windows. It was written off in a crash in 1947 and lay
abandoned until the 1970s when an attempt was made to retrieve it. It may possibly be still under
restoration.