CF-AAT Fairchild 71-C (c/n 610)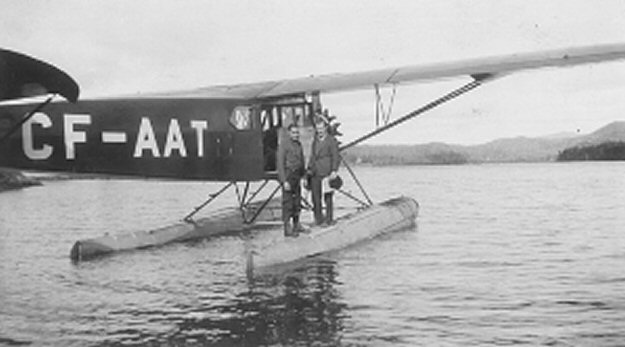 CF-AAT was registered in March 1929 to Canadian Transcontinental Airways (can you imagine
flying coast-to-coast in Canada in a Fairchild 71?). It was merged into Canadian Airways Ltd
in 1930. Canadian Airways had been established in 1926 by James Richardson. It absorbed
many smaller airlines around 1930 and, at its zenith, had a total of 51 aircraft of various types
that provided both regular scheduled service between settlements as well as charter service
to bush locations. It, in itself, was absorbed into Canadian Pacific Airlines in 1942.
Anyway, CF-AAT was damaged beyond repair in an accident 5 miles NW of Sioux Lookout,
Ontario on 12 March, 1936. The above rare shot comes from the family album of James
Connor of Toronto.