Stinson L-5 Sentinel N67100 (c/n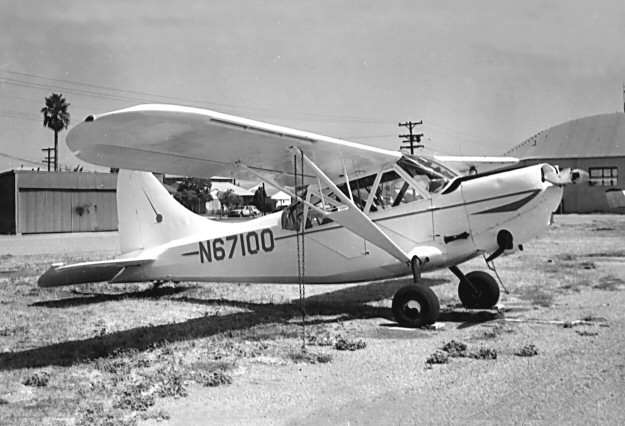 The Stinson L-5 was developed from the civil Stinson Model 105 Voyager. Several thousand
were delivered and were common in both European and the South-East Asia war theaters. The
above image was taken at Hawthorne Municipal Airport in Southern California in 1962. The
identity and fate of this machine are unknown. In my Classic selection I illustrate one which was
civilianized in India as VT-CBV.