Pacific Airmotive (Beech) C-45H Tradewind N9980Z (c/n AF.816)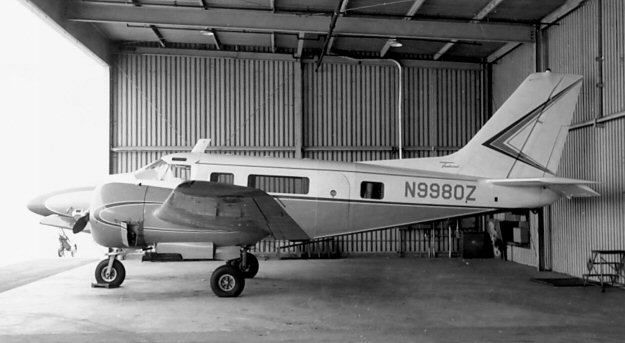 Any resemblance between this aircraft and the original Beech C-45H from which it was converted
(52-10886) must, surely, be coincidental. Pacific Airmotive Corporation converted a number of
these surplus Expeditors in 1960s. These utlized the "Volpar-type" tricycle landing gear, and replaced
the twin fin and rudder configuration of the original with a large single stabilizer. Actually, the CIA
with its covert operations under the Air America banner were fond of these tri-geared Beechs,
although this one, so far as I can tell, never did wind up in South East Asia. I shot it in a hangar
at Van Nuys in 1964.