North American B-25J-35-NC Mitchell XB-HEY (c/n 108-47695)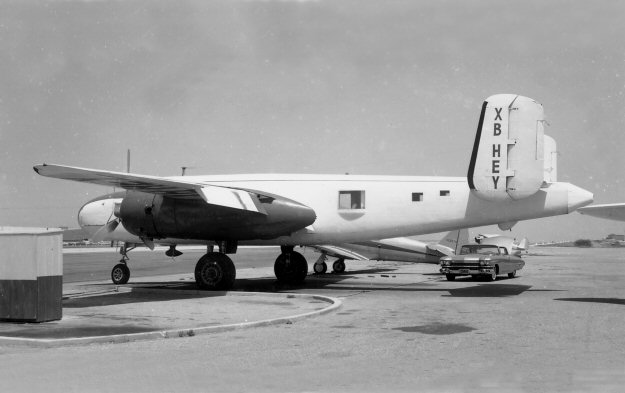 This was one of eighteen Mitchells used in the motion film "Catch-22". It was the former USAF
45-8843 and one of the last B-25s built. It was originally civilianized as N8091H but had received
Mexican registry when I shot this photograph at Long Beach in 1968 (the movie was shot south
of the border). XB-HEY was deliberately burned for a scene in the movie. Its remains are buried
in 1969 at Guernas Airfield, Mexico.