North American F-100A Super Sabre N100X (c/n 192-183)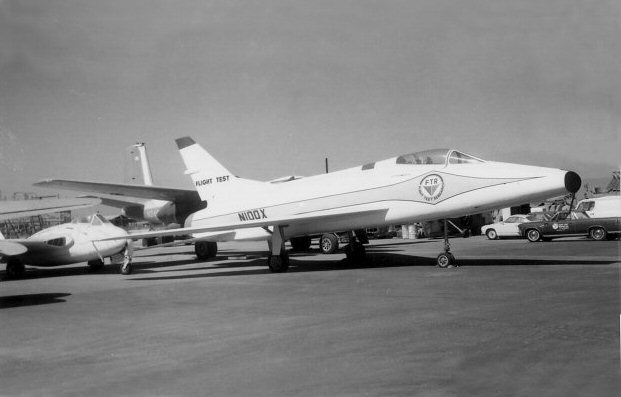 Owned by Flight Test Research Inc when this shot was taken at Long Beach in 1968. Note
Vampire and A-26 in back. Research shows that its former military serial was 53-1688
(although "official" sources state it as being ex 54-2155). Went to Flight Systems Inc in
Mojave in 1972.. On static display there from 1977 to 1981. It was last reported to be
at adjacent Edwards AFB.